Tonext partnered up with Mantra Softech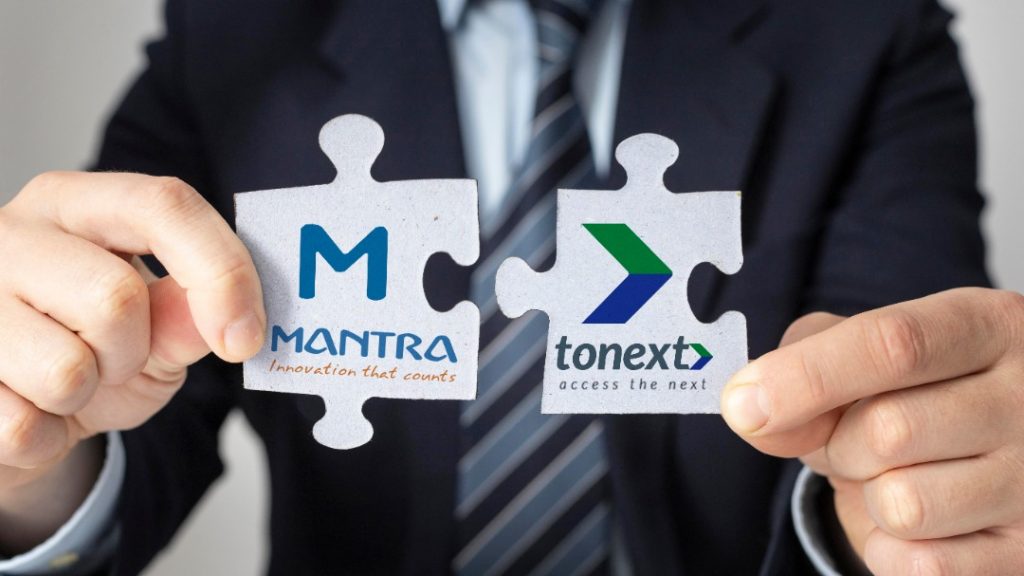 Partnering up with Mantra Softech, a global hi tech manufacturer of biometric products and solutions we provide you with identification, biometric and RFID solutions. From protecting your business through restricting access to sensitive areas of your facilities to providing customized solutions as per business security needs without incurring any additional cost for the security system makes Mantra the trusted biometric technology partners for many businesses.
Mantra Softech is a global hi tech manufacturer of biometric products and solutions. Mantra offer a wide range of products in biometric and RFID industry. This dream project of like minded visionaries started in 2006 continues to push the envelope on biometric system capabilities. Customer's rapidly growing requirements for complex and sophisticated security system are the inspiration behind Mantra's Innovative products and solutions.
We believe; Every business should know the importance of its security. Threats on businesses come from both inside and outside, so certain safeguard measures should be taken. Therefore, we offer convenient top quality security products which will pay for themselves after the first time they are required.
Services and products offer under this partnership includes; fingerprint, iris, biometric, RFID and identification devices, solutions and services. Given the current challenges and situation in Afghanistan, these solutions are very well needed and suited.
Read More about our biometric solutions, here: https://tonext.af/biometric-rfid/
If you have any requirements that we can help you with; CONTACT US
Contact Details;
E-Mail: info@tonext.af
Call: +93 729 65 35 45